Thank you for playing AVABEL ONLINE.
It is a system that automatically changes the Shortcut page when using "Auto Quest" and "Auto Hunt".
When all the skills on the page you have opened has gone on CT, it will automatically move to the next page and use the skills on the next page.
You will be able to use it if you are fully subscribed to the monthly course and use the "Auto Expansion Ticket".
【Image of the usage】
When all the skills in each skill shortcut page are on CT, it will move from 1 to 2 to 3 to 4 to 5.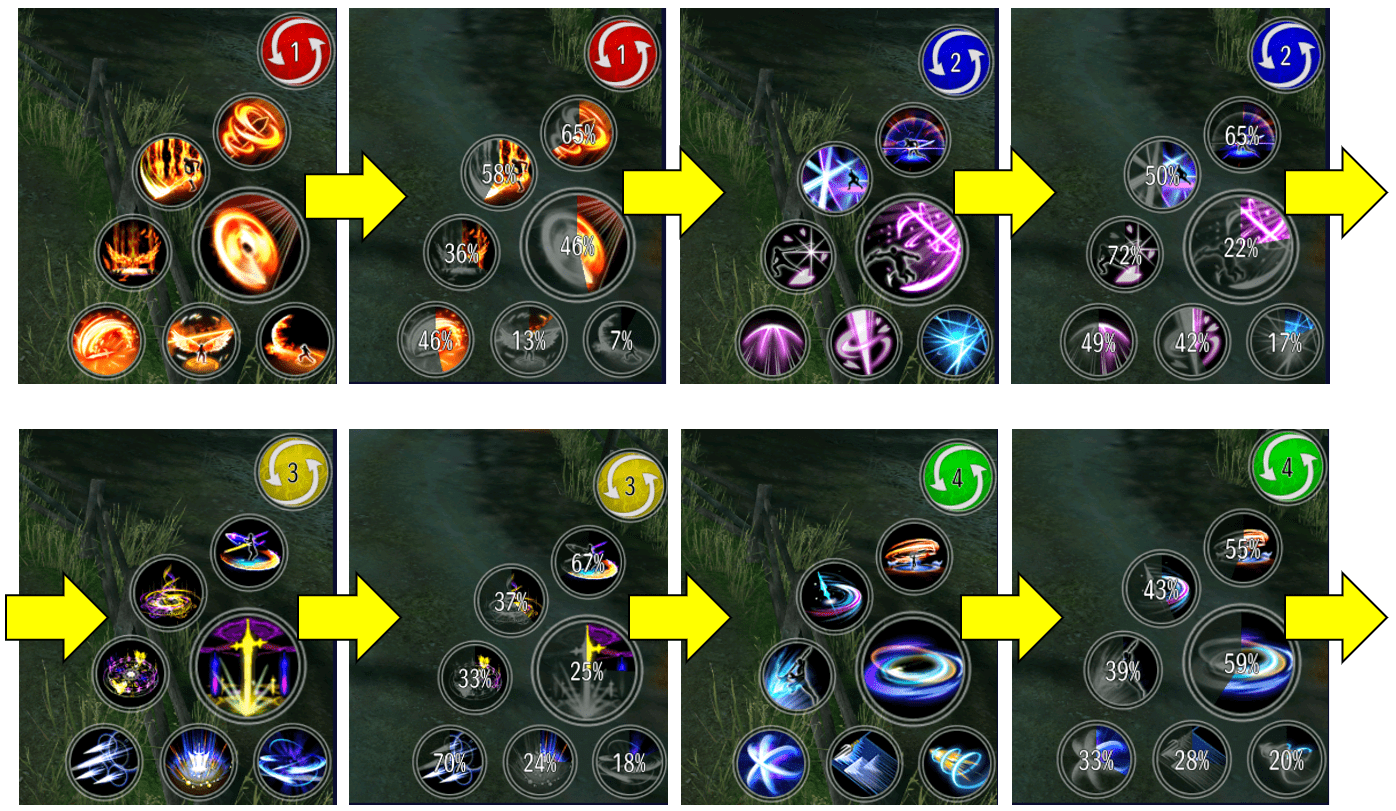 Please try using the Auto Expansion function to further increase efficiency during Auto operation!
*"Auto Expansion Ticket" can be purchased in the Shop

Auto Expansion Function Details
It is a system that automatically changes the Shortcut page when using "Auto Quest" and "Auto Hunt"
You will be able to use it if you are fully subscribed to the monthly course and use the "Auto Expansion Ticket"


*You cannot use the "Auto Expansion Ticket" if you are not fully subscribed to the monthly course

The Auto Expansion function will last for 8 hours when you use 1 "Auto Expansion Ticket"


*You can check the remaining effect duration from "Options" → "Bonus Effect"

The effect and the effect duration of the Auto Expansion function will be shared between all the characters in your account
When the effect duration of the Auto Expansion function expires, it will return to the 1st page of the skill shortcut
When the effect duration of the Auto Expansion function expires, if you have an "Auto Expansion Ticket" in your bag, you can set it to be used automatically


*Auto Use can be switched "ON/OFF" in the Config

If the full monthly course expires during the effective duration of the Auto Expansion function, the Auto Expansion function will be disabled as soon as you move fields
However, please note that the effect duration of the Auto Expansion function will continue to decrease
Fields that cannot use the Auto Function will not be able to use the Auto Expansion Function as well, but please note that the effect duration of the Auto Expansion function will continue to decrease


---
AVABEL ONLINE Operation Team