Thank you for playing AVABEL ONLINE.

We have installed the "Lotto Details" button to provide the detailed ratio of offerings from the update on March 7, 2018 (Wed).

The Lotto offerings ratio is different according to lottos. Please check whenever you want to know more in detail.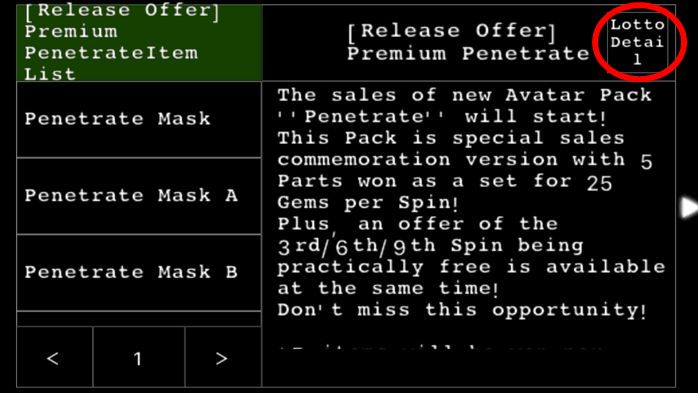 *Some Free Packs, etc. will not be included.




*Image uses "[Release Offer] Premium Penetrate" as an example.



If there are any questions and concerns regarding the offering ratios,
please make contact from the app top page and "Menu">"Customer Support">"Contact/FAQ."

We kindly request for continued support to AVABEL ONLINE.
---
AVABEL ONLINE Operation Team