Thank you for joining 14th AVABEL SUPER FIGHT!!

For this tournament, we have sent "1 Gem" to users who have cleared the time attack.

Also, we have sent limited avatar as special reward for the members in the Guild who were ranked in Top 10 for complete score.



Here are top 10 Guilds!

BOSS
キラー・クイーン
♚Twilight♚
Roly Poly
おやつ旅行記
plus
블루마운틴♪
†elysium†
天°
克拉芙堤之心
[How to check GM Mail]
Lower menu>Option>GM Mail>Individual
Please receive the prize from process above.

---
Thank you for playing AVABEL ONLINE.

We will be holding "

14th AVABEL SUPER FIGHT!!

"from november 8th, 2018 12:00(GMT).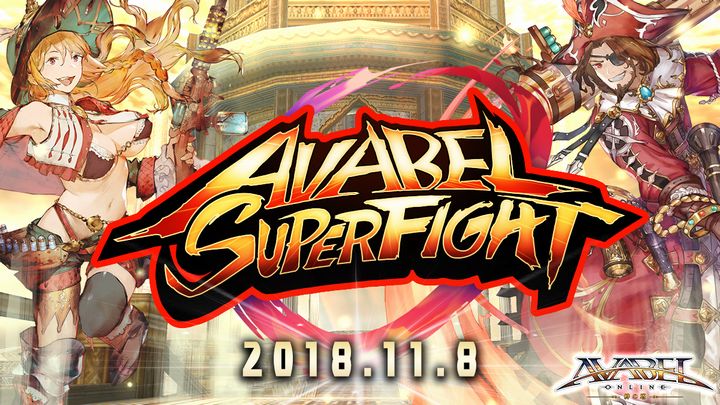 This "AVABEL SUPER FIGHT!!" will be [Guild Member Co-op type] of defeating time attack to appearing monsters.
Also, it will be held at the same time in countries around the world where AVABEL Online is distributed, and the ranking is totalized with each country's final time.

Which guild will record the fastest clear time?!

Co-op with your guild members and reach to be Top 5 clear time for your own special avatar engraved with guild name!


Please check down below for more details.


Dates/Time

11/8/2018 12:00 - 12:30 (GMT)


How to participate

①.Talk to NPC "SUPER FIGHT Transferrer" in Event Square!

②.Please proceed from "Create" > "SUPERFIGHT -Guild Time Attack-."

③.When Time Attack starts, defeat as fast as you can!
The time is recorded when the last monster is defeated.

④.You can participate as many times as you like, challenge yourself to shorten your time and win over more rivals around the world.

- There will be multiple, different types of monsters.
- Last monster defeated will be recorded as the final time.
- Total of ranking is done with mixed time of with each country.
- As you cleared many times with a specific guild, the shortest time will be added to the ranking.
- When you check the ranking at Reception, it will only show the server that is currently played, the ranking may be lowered after time counting in each country.

Look over the monster type and get your weapons ready!

-Jabbawock Core
--Monster Type: Animal
-Forneus Core
--Monster Type: Aqua
-Vairgin Core
--Monster Type: Spirit
-Shnida Core
--Monster Type: Insect
-Lekos Core
--Monster Type: Demon
-Barbaros Core
--Monster Type: Human Type

Not only for everyone who have cleared the time attack will get 1 Gem, but players in the Top 10 Guild will get special avatar for reward!

Also!!
Original avatar with tournament logo and engraved "Guild Name" will be awarded for the Top 5 Guild and guild members as well.

Don't lose to your rivals oversea! Have fun with people overseas!

*Please refrain from actions that may interrupt the event.
*Once the misconduct was confirmed, it will be excluded from the ranking.
*Clear time is totalized once each country has finished.
*Members belonging to the guild will be those at the time is aggregated.
*It may not be taken into consideration regarding joining and withdrawing from Guild members before and after aggregation.
We hope many players can participate and enjoy this tournament!
---
AVABEL ONLINE Operation Team