Thank you for playing AVABEL ONLINE.
Here are the details for
updated details for 2020/2/12
maintenance and app version update.
Updated details
・For some skills that have a long duration, when the character that activated the skill dies, the active effect will be canceled at death.

・The design for the avatar equipping display will be changed.
Campaign
- Added new high-difficulty dungeon event "Chocor Valentine" and rewards.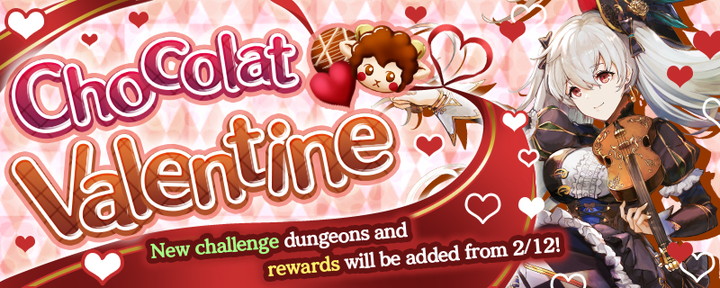 Other Updated- Adding countermeasures for the delay at Tower Scramble.
- Fixed other, small issues.
We kindly request for continued support to AVABEL ONLINE.
---
AVABEL ONLINE Operation Team