Thank you for playing AVABEL ONLINE.
Here are the details for
updated details for 2020/2/5
maintenance and app version update.
Updated details
・The issue of some of buffs/debuffs with elements is attacked multiple times, this effects process differs from the original specification.
Campaign
- End of Events "Chocolat Valentine"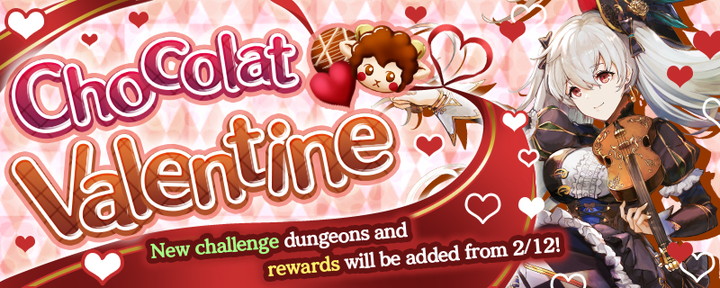 Other Updated- When offering items to Mevius Shield 260 and 280 guilds, the GP obtained differs from the original value.
- Ending "Practice Rush" for GvG Ultimate Guild Cup -Snowland Rush-
- Fixed other, small issues.
We kindly request for continued support to AVABEL ONLINE.
---
AVABEL ONLINE Operation Team